I had a swell birthday! Cross stitch books and kits.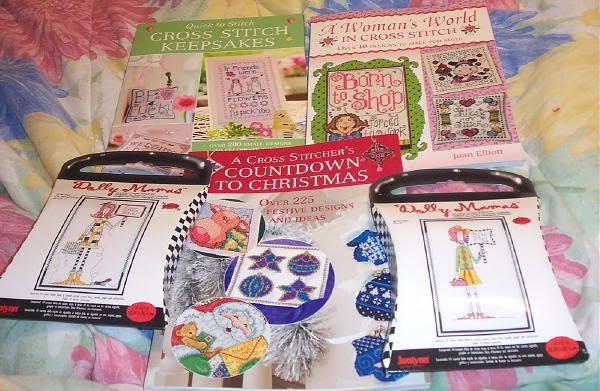 My favorite kit- I'm going to start stitching it soon. :p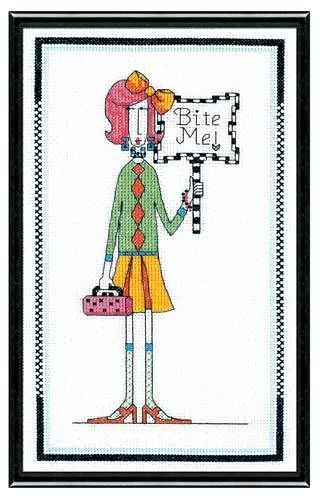 My sister had fun getting her present to me together- she went to Ulta and bought a bunch of shower gels and nail polish- and ended up getting bonuses. I ended up with a watch and a travel make up kit- eye shadow, blush, lipsticks, brushes...the bag was stuffed. And she gave me a Borders gift card. Mom and Dad got me a Daisy by Marc Jacobs gift set. I now have enough perfume and make up to last me a few years! *lol* My mom, sister, and I had fun going through all the stuff...the boys just rolled their eyes.

We went to a terrific Lebanese restaurant for my birthday dinner. I had the lamb kabob- it was the most tender lamb I've ever had! Their pita bread was excellent, too. Then we had an ice cream cake from Maggie Moo's.