Mom had some baby praying mantises- about 100- that she let loose in her garden. I don't know how many there are now. They tend to be shy, and they also eat each other. I have seen several, though- and got a picture of one!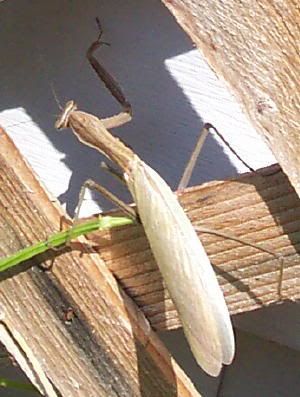 Awww, isn't it cute? :p

I've been seeing lots of butterflies. This one is, I believe, an Eastern Tiger Swallowtail- the dark female variation.