The choir's first Sunday went well- we did two anthems and we didn't mess up! My voice started giving out before the end of the service. It didn't help matters that the choir loft was unbearably hot, and I got really dizzy up there. It got to be around 100 degrees yesterday!

Bell practice went well last night, too. We have a full choir, and everyone is showing up for practice. Our first performance of the year is in two weeks...I think we'll be ready!

Other stuff- I'm still working on my big cross stitch projects, reading a lot (just started Wuthering Heights), and finding more beads to play with! Here's what I have for my next project: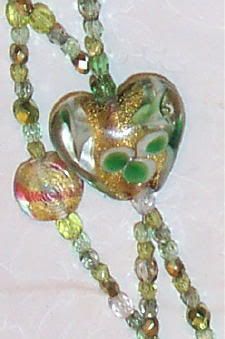 I strung up a bunch of the beads, then didn't like what I'd done, so I un-strung them! *lol*

House is back tomorrow! Yay!