Most of my pictures didn't come out too well. I was just a few feet too far back for them to be clearer...

I got there at about 2:30, and the gates opened at 3:00. We all had to be searched and go through a metal detector.

The crowd begins to gather on the lovely campus of the University of Mary Washington...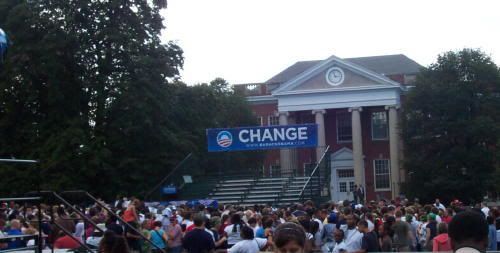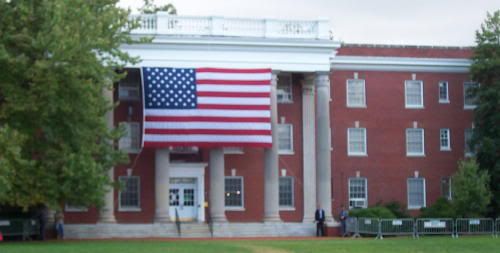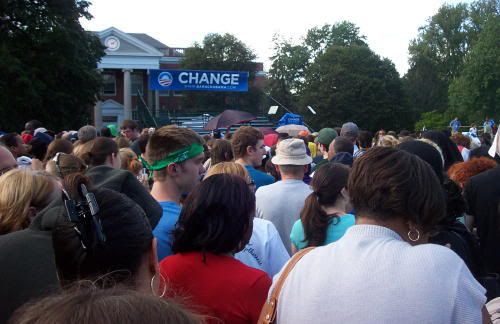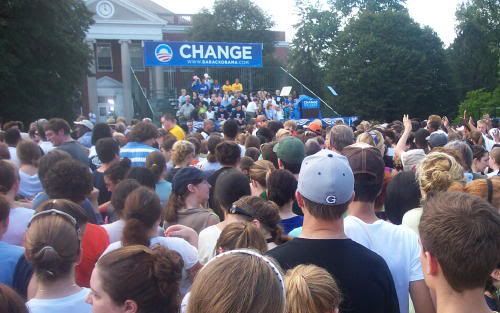 It rained almost constantly the entire afternoon. There were a few breaks...and we even had a bit of a rainbow!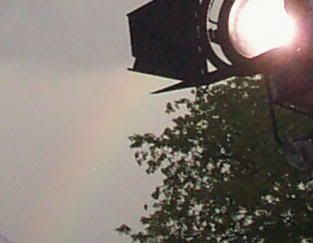 It finally cleared up enough for the program to begin. This is Virginia State Senator Houck: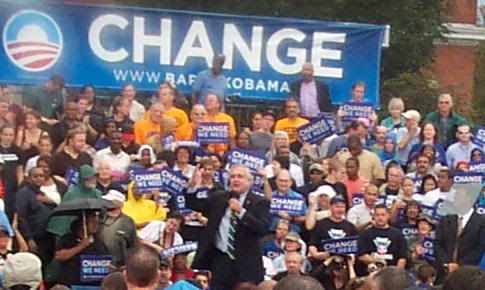 Obama and Biden didn't begin speaking until 7:00- two hours after they were supposed to arrive. The weather must have delayed them.

It got pretty dark fast, so my pictures of Obama and Biden didn't turn out so well..but here they are!

I liked the way the flag looks here: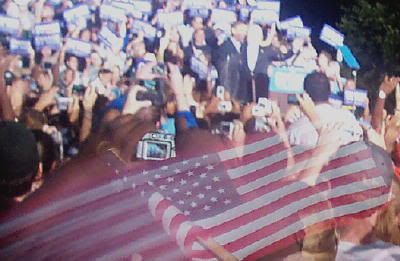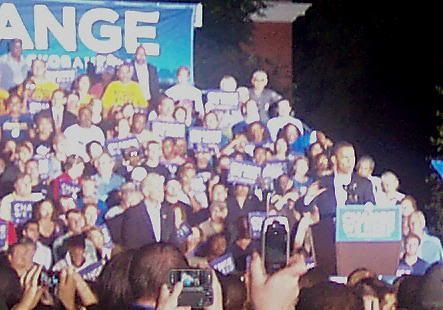 It was a terrific rally. The crowds were so enthusiastic! Obama gave pretty much the same speech he does everywhere, but he worked in the debate and joked about the weather.

This was the first political rally ever for me! It was so exciting. I was exhausted and soaking wet by the time it was finished, but I'm glad I went. There were about 24,000 people at the event, and another 16,000 outside who couldn't get it! Compare that to the pathetic counter-protesters- 200 McCain/Palin supporters outside heckling people. :p 40,000 people. Not bad for a small town like Fredericksburg, Virginia!