Some of it, anyway. I've downloaded the episodes and burned a DVD so I won't have to keep them on my computer. I've gotten through the first two episodes.

It's a cute show. Not great. I can see why it didn't get a second series. But I'm enjoying it.

And while watching it, I realized something. Bryan Dick has a rather nice ass! It's the suit. He looks so good in a suit...all those years of dancing paid off. :p

And thanks to q again, a nice screen cap of our wee Blythe: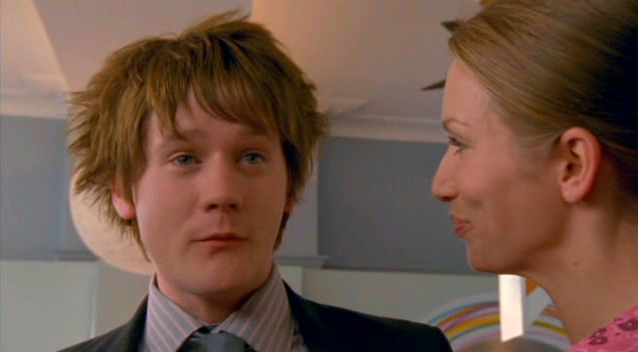 Aw, I love his hair.