I finished my sister's Christmas present, Purr-fect Harmony!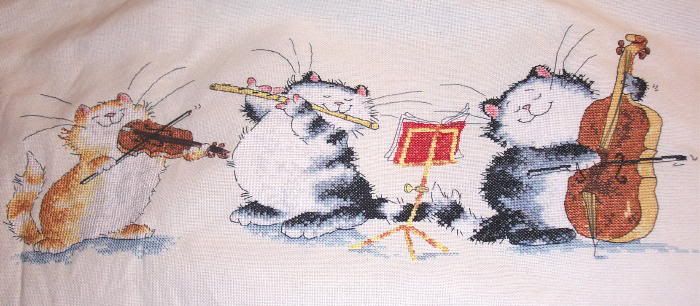 I hope she likes it. I sure do! I plan to stitch it for myself in the future. The cat with the flute is my favorite. I'm going to have it framed. I hope she'll hang it in the children's choir room at church.

The weather was awful yesterday, and it's getting worse. Tomorrow, we're going to get snow. SNOW. Snow mixed with rain. Do not want. I'm not ready for it, and neither is Mom's garden. I'm starting to get a bit of a cold. The last thing I need is rotten weather to make me feel worse.