I had a really great Christmas! Lots of pictures ahead.



My church on Christmas Eve: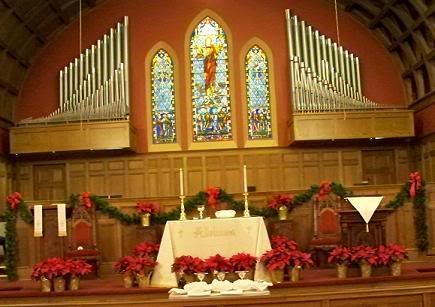 I got the one thing for Christmas that I wanted most of all: The choir didn't screw up. We did a beautiful job, possibly the best we've ever done, and the service was wonderful. The church was more packed than it was last year. Hopefully our visitors will remember the reason for the season and come back on a regular basis!

I had such a good time decorating and cooking/baking this year. It was relatively stress-free, despite having to take a week to house sit earlier in the month.

My parents' tree: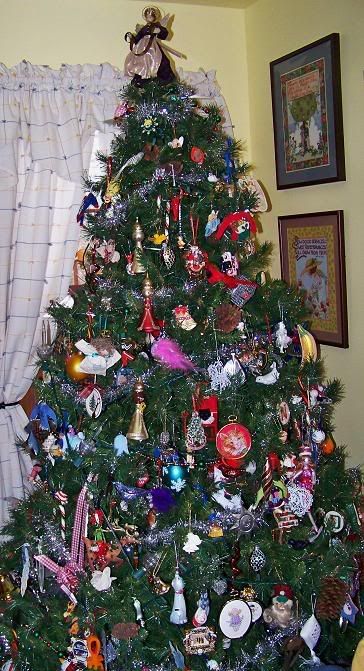 Close up of the tree topper: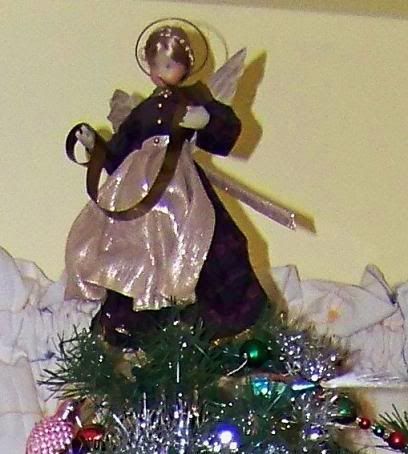 We counted the ornaments as we put them away last year. Over 400. And that's not counting the old glass balls that aren't on the tree, but displayed in bowls instead.

My tree, and its cute penguin tree skirt: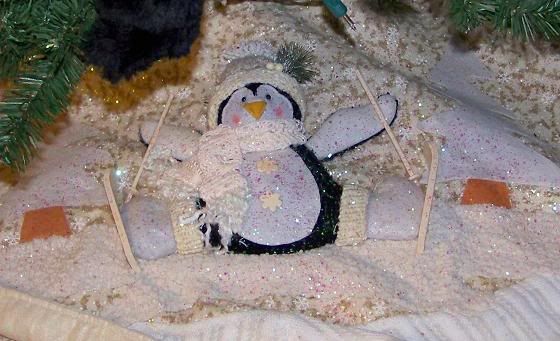 My Christmas kitty, Holly: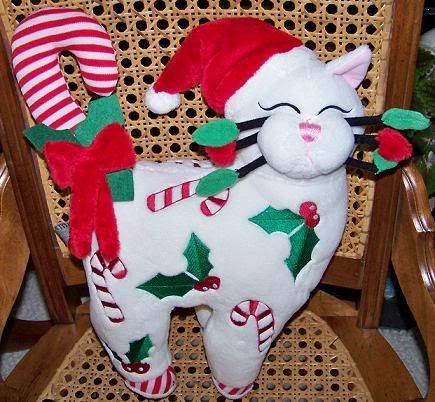 My sister's live tree, and her wonderfully tacky fiber optic table tree: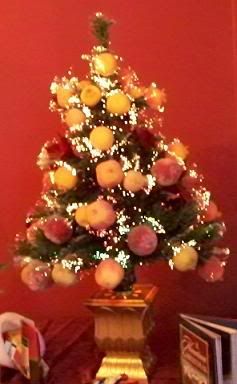 The loot! My computer is in its brand new case.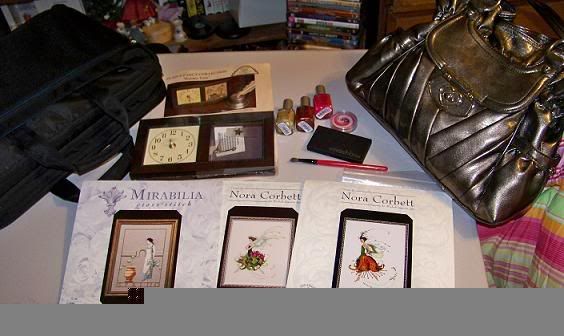 Some of my loot, anyway. I also got some cute tops, gift cards, beading supplies, and a box of Godvia chocolates.

I can't wait to start the cross stitch. The clock kit was a real surprise.

Everyone loved the stuff I got them- Mom and Katie especially loved their cross stitched pictures.

Christmas dinner was great as usual. I made a different kind of cake than I normally do, but everyone liked it. Our celebration was a bit subdued this year, because of the death of Paul's mother, but we had a lovely day. The rest of his family didn't come down from Pennsylvania this year, so they drove up there today for a second family Christmas.