My voice didn't give out. We did a nice anthem, and one of my favorite hymns, The Summons. Both the hymn and anthem are based on Scottish tunes! There was bad news from a choir member, though- her cancer has come back and she's starting treatment again this week. :( It's ovarian cancer, so this is not a good thing. Prayers would be appreciated...she's a much loved member of the choir.

I went shopping today- my favorite downtown store (besides the cross stitch shop, of course), The Cat's Closet, had some new Laurel Burch purse designs. I'm glad to see the company is still bringing out new designs- Burch died in 2007. :( I assume she had a lot of designs to make new stuff from. Here's the one I chose: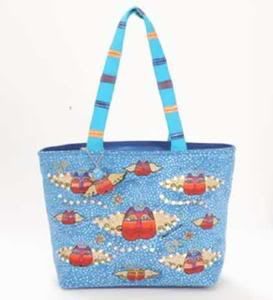 Finally, I finished a beaded necklace: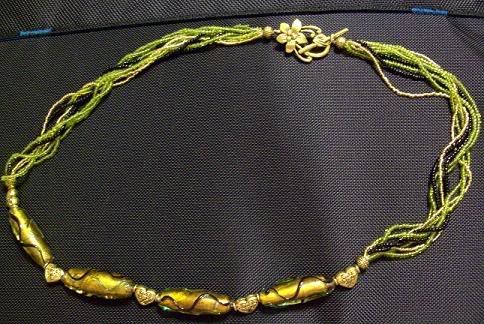 The rest of my bead update is here:

http://kirabeads.blogspot.com/2009/01/how-charming.html
My aunt had some bad news this week- one of our favorite Louisville restaurants burned down! :( It was Cafe Mimosa, one of the first Vietnamese restaurants in Louisville (if not the first). It had been there for around forty years! They plan to rebuild. I hope so!