I finished these last week. One was made with freshwater pearls, the other amethyst.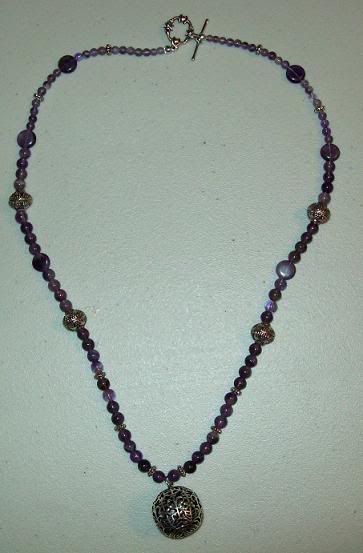 Also, I meant to post this yesterday for St. Patrick's Day. The choir has been using this for a benediction for the past couple of weeks- it's attributed to St. Patrick.

Christ be with me, Christ within me, Christ behind me,
Christ before me, Christ beside me, Christ to win me,
Christ to comfort and restore me;
Christ beneath me, Christ above me, Christ in quiet, Christ in danger,
Christ in hearts of those who love me,
Christ in mouth of friend and stranger. Amen.

It's perfect. I hope we keep singing it every week. I was so sick of the old benediction!

I skipped choir tonight. I've been feeling lousy. Even though I felt better this afternoon, I really didn't want to deal with Choir Librarian. She was so awful Sunday. I want to avoid her for a while.