The bell festival was pretty good this year. It was in Richmond, so there wasn't as much travel time. Some pics behind the cut.



This is what forty bell choirs looks like: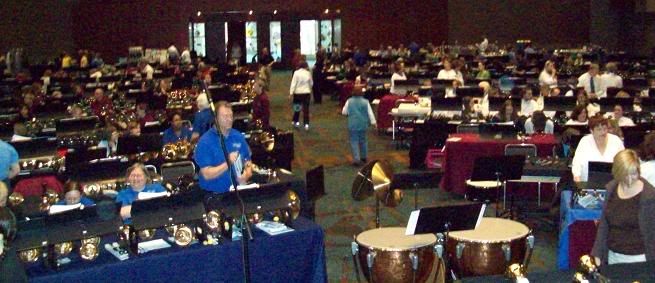 Our choir, the Chapel Ringers, taking a break before the big concert: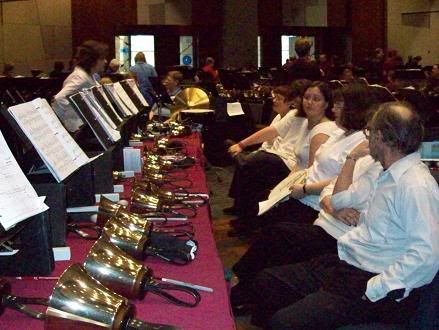 Some big-ass chimes! *lol* I'd hate to play these.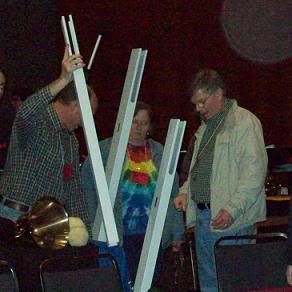 The director did a great job with all of the choirs. Our choir was in the front row this year...and he actually called on me once to demonstrate something. I don't really like being put on the spot, but this was okay. And it really is a small world- he's from my former hometown of Broomfield, Colorado! My dad had to go up during a break to tell him where we were from. The concert went really well. Every piece of music we did was fantastic. I didn;t go to any classes this year. It was all stuff I've done before.