Letters from Nora: J. She took me 18 hours to do. And a lot of that was beading!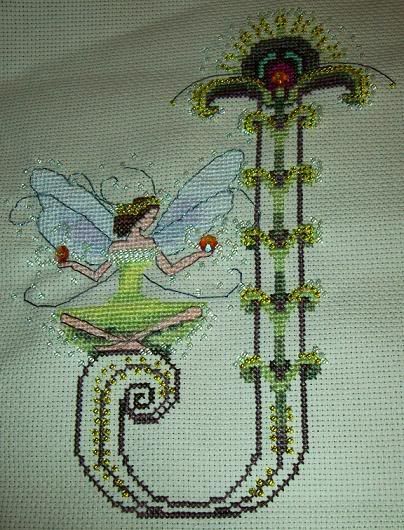 Nora is Nora Corbett, the designer. The fairy's name is Jordan for some reason!
The bell choir played in church this morning. We did all right. Practice tonight was frustrating again, though.
It was nice to not have to sing today! I don't think the choir director missed me. :p
Current Mood:

busy