Why didn't I know this was available??? The Adipose from Partners in Crime. In plush form. So cute!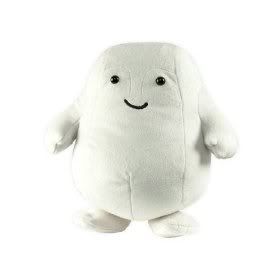 Guess what I just put on my amazon wish list. :p

Actually, I put a ton of stuff on today- Mom will roll her eyes at some of it (Jack and Gwen Torchwood action figures), but some of it she wants too, for a Mother's Day present- Star Trek Scene It! and Star Trek Monopoly, and Star Trek Scrabble! I'll probably get her the Scrabble game. Mother's Day and my birthday are going to be fun. :p

I really can't wait for Star Trek next Friday. I hope I can see it the first night. I would be a bad Trekkie if I didn't try to get in.