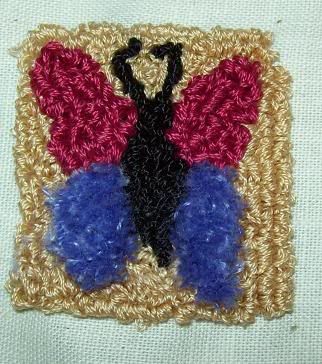 I started a new cross stitch piece, too.
Yesterday, I went to a Japanese steakhouse with my family. It was a lot of fun. Unfortunately, my necklace broke! It was a disaster. I'll fix it somehow...
After that, it was the last bell practice of the season. Our concert is in two weeks...
I spent most of today at a punchneedle class taught by the owner of the local cross stitch shop. It was a lot of fun! This is the project we all did:
Current Mood:

tired