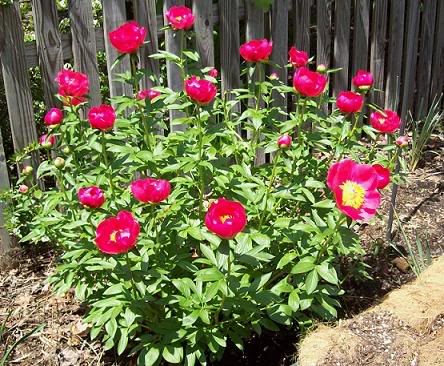 Mom has them planted all over her garden. Sadly, they never bloom for long.
Eddie takes a nap: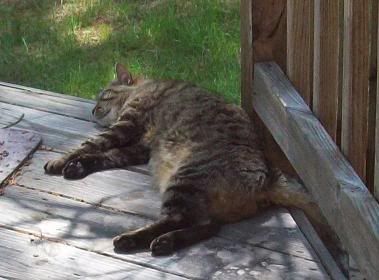 He's so cute. He's recovered completely from his ear infection.
Kira is doing surprisingly well, so she won't be put down any time soon. She's gained a bit of weight, and seems comfortable and happy.

Mom had a nice Mother's Day. We took her to Guru for an Indian lunch. We hadn't gone there in a while. It was so good. Then, we had a lemon cake that I made. I'll post the recipe tomorrow.

Had a lot of fun discussing the Star Trek movie with my sister and her family. *lol* We all liked it.