Asian-inspired ceramic beads and a brass charm.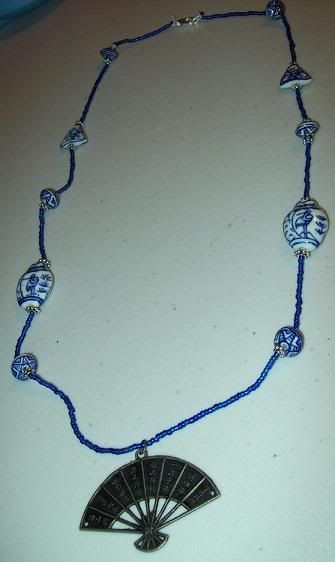 Boy, did that bead spinner cut down on the stringing time!

Cross stitch isn't going as well. I just can't get into either of the projects I've recently started. :( I need to snap out of that, because I have presents to make!