Rachel Alexandra just won the Preakness Stakes- the first horse to win from position 13, and the first filly to win in 85 years. You go girl!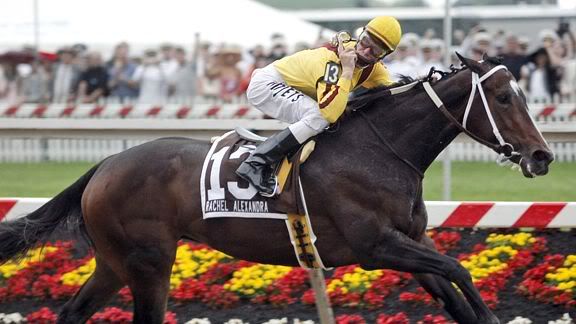 Isn't she a beauty? Big girl, too. (photo from AP) Too bad she didn't run in the Derby and win...it would have been awesome to have a filly be a Triple Crown contender. But she raced in the Oakes instead.

Kentucky Derby winner Mine That Bird came in a very close second. It was an exciting race.

I just love horses...