This is all I need- more projects to work on. :p

I paid a visit to my local cross stitch shop after church yesterday, hoping to chat with the owner. She wasn't there, but I found an awesome chart leaflet: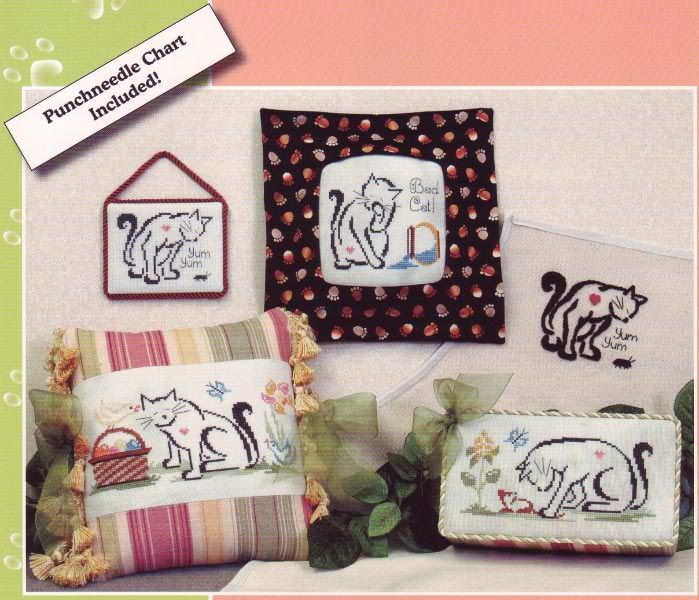 I'm going to stitch the "Bad Cat" chart as a small present for Katie...it will amuse her. Franklin is a rather bad cat at times.