Here's some of my birthday loot! Make-up and dolls. :p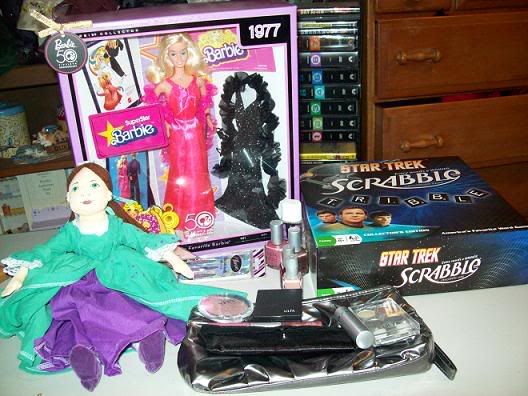 The Barbie is a replica of the one I had in first grade. :D And as usual, Katie went nuts at Ulta shopping for me- a bag full of makeup, nail polish, and also a bottle of 3-in-one shower gel. I love Ulta. She also gave me two beading books, and Mom gave me two cross stitching books.

I'm still sick. It was hard to enjoy dinner and my birthday cake. :( I'm wondering if I've had a bit of the flu.