The past two and a half weeks have been a waste, stitching wise. I've only just started to stitch again. I finished a small project tonight: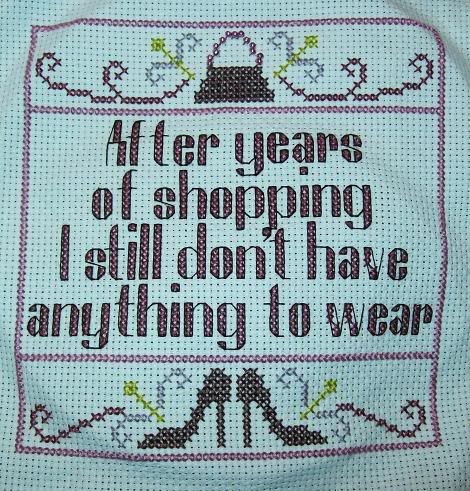 It's from a book I got for my birthday. :D And it's so true!

I think I'm finally mostly back to normal. Neck is still a bit sore, but the medicines are doing what they're supposed to. I really, really, hate being sick. I was BORED. I spent a lot of time sleeping, and when I was awake I was too lethargic to do anything but watch television.