I made this cute bracelet. I know that they're full of fail and suckage this season, but they're still my favorite team.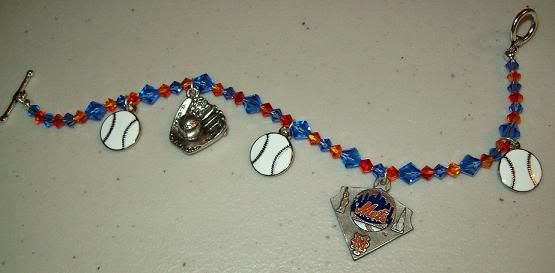 It only took me an hour to do.


Latest cross stitching update:


http://kirastitch.blogspot.com/2009/09/bit-by-bit.html

Birthday presents for both Mom and Dad! The fairy should be done tomorrow or Monday.