An itty bitty pendant I found at Jo-Ann Fabric yesterday.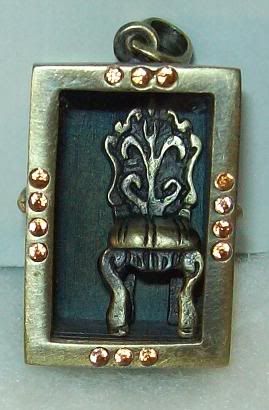 The picture is much larger than life size! It's only a bit over an inch tall. The chair slides back and forth inside the box. I have a chain that's perfect for it!

I had fun shopping at Jo-Ann yesterday. They had lots of good new stuff in the bead section!