I finished a Christmas piece this week: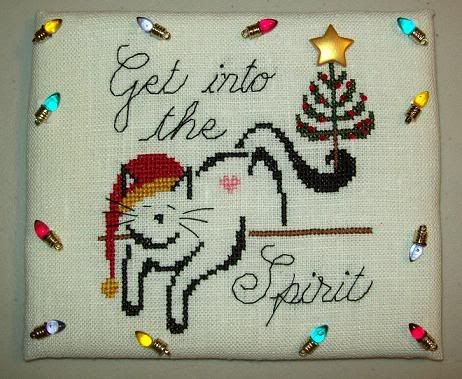 It's supposed to be an ornament, but it's really too big for a tree!

I picked these up for my Beanie Baby tree yesterday: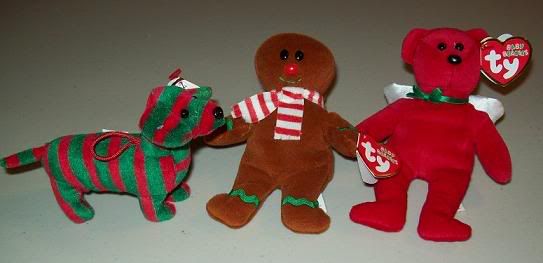 I just love the dog.

I can't wait to decorate my trees this year! There is only one Star Trek ornament I want this year- the phaser. I love the Hallmark Barbie ornaments this year, so I might pick one up. I definitely want the Galaga arcade game ornament.

Yes, I know it's not even Thanksgiving, but I'm just having fun getting my presents made and decorations planned!