I finished another little piece this week: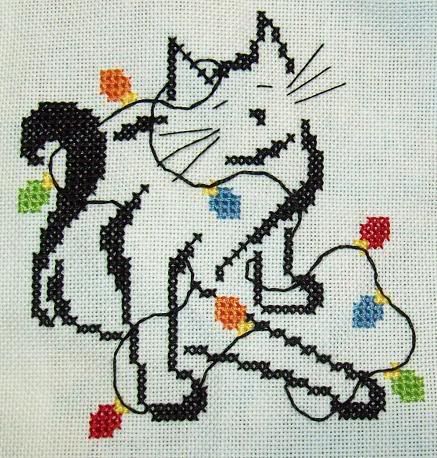 Yesterday was the Kenmore Stitchery meeting. I guess I'm officially a volunteer- now that I've finished something for the gift shop! We had a little party with a chart/kit exchange, and I scored some great stuff. I also took in a bunch of stuff I'm not going to use- and anything that other members didn't take was donated to a women's shelter (they always want crafting stuff). So that was my random act of kindness for the week!

We're definitely doing a Williamsburg trip in December. We'll take a behind the scenes tour of some quilting/costume/textile exhibits, see the Christmas decorations, and go shopping at a huge cross stitch shop. I can't wait to go. I haven't been to Williamsburg in years, and never at Christmastime!