...So I got myself a gorgeous new dress for Christmas Eve. Got a good price, too. 50% off is always good. :p Yay, Dress Barn! This will be a great dress for special events.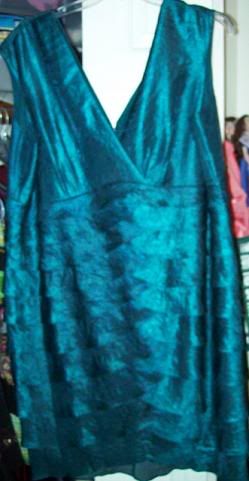 Looks good on me, too. It's my color. And it fit perfectly.

Cookies, anyone? This is the sampler tray I'm giving my hairdresser: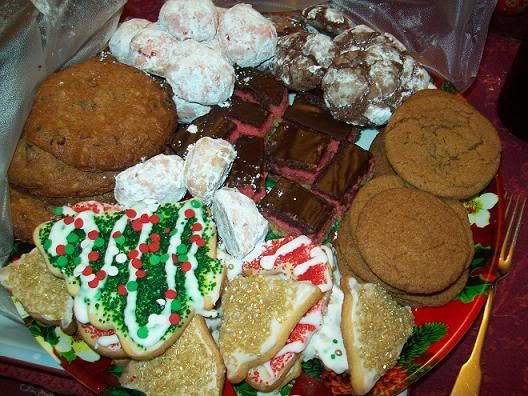 My best sugar cookies ever (she says modestly...:p), fruit drops, ginger snaps, cherry tea cakes, Italian rainbow cookies, and chocolate crinkles.

Finally- a blast from the past. My stocking from when I was a little girl. I can't believe Mom still had it!