I'm blocked in. There will be church tomorrow, but there's no way I can get there! I don't know how the choir director/organist is expected to be there, either- he's in King George (so is my sister), and they have it worse.

Poor cold birdie in a tree...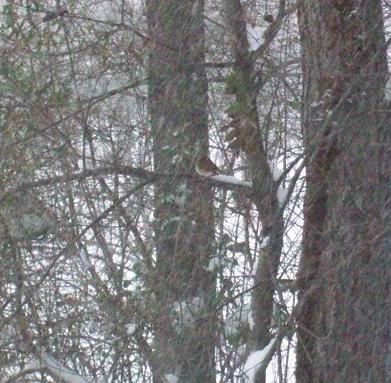 Pretty, but a pain...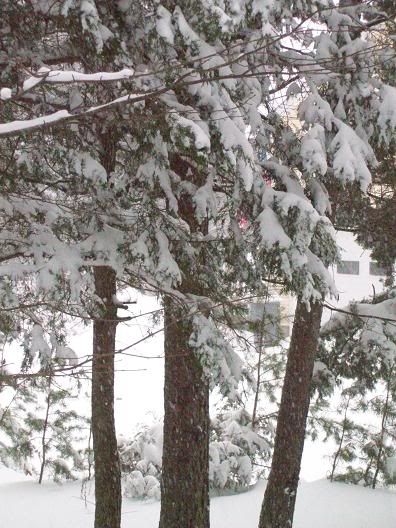 And no, the photos aren't blurry- that's snow coming down.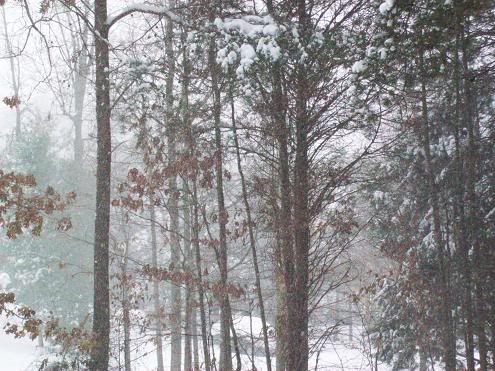 I'm going to go stir crazy here! At least it's not a heavy, wet snow. I still have power, and as long as the snow is light and "dry", I shouldn't have any trouble.