Had a great Christmas this year. The Christmas Eve service music went beautifully! Christmas Eve dinner was the usual lobster feast. As usual, Christmas Day's dinner was at Katie's- same basic menu (wild boar ham, smoked turkey, elk, buffalo, and many sides). I made a new cake that everyone loved. And oh wow did I get great presents! Lots of pics under the cut...more at my facebook album. http://www.facebook.com/album.php?aid=8520&id=1763362454&l=7ec643c997



Sorry I don't have a pic of me in my Christmas dress- I looked good, but the pic was lousy.

Lobsters!




My favorite tacky Christmas light display in Fredericksburg:





Katie's extra tree (won at the Festival of Trees):





The cake: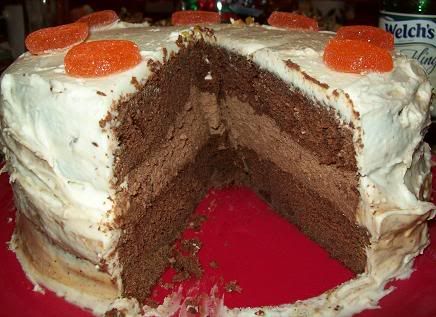 Sam plays with his Rock Star game, Beatles edition: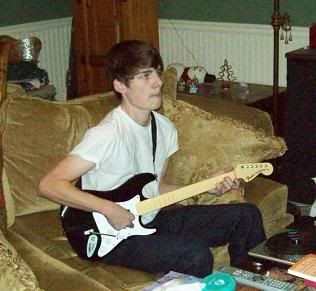 My loot- including a couple of surprises. I'd only asked for the Uhura Barbie, but Mom got me Spock and Kirk, too! The book is an out-of-print edition about a famous dollhouse that I saw in Williamsburg. I didn't think Mom would be able to find it! Katie bought the angel doll at the Festival of Trees, because she instantly thought of me when she saw her! I can't wait to do the cross stitch- Shakespeare's Fairies by Mirabilia. Sam gave me the calendar. The big present is a new T.V.- my old one is about to die. The Lola perfume is awesome- it might knock Vera Wang Princess out of my top favorite spot!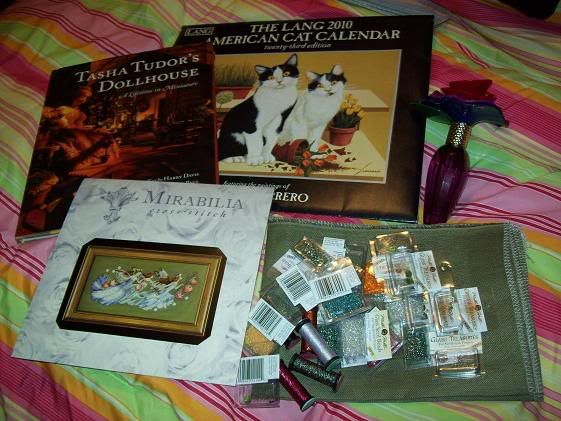 Got a Borders gift card from Katie, too. I'll wait a few days to go shopping!
More important was the giving- everyone loved the presents I got for them- especially the things I made. Mom really loved her tote bag and necklace! Dad thought the BBQ-ing cat picture was hilarious. Mom and I got him a bunch of toys to add to his Curious George collection.

I haven't gotten Eddie his Christmas present yet- since he is now officially an indoor-only cat, I think he needs a nice kitty bed! He was a very good boy this year.

Hope everyone had a happy holiday!