I haven't made any jewelry in a while. Christmas was so busy for me this year.

I found some great supplies at Michaels yesterday- memory glass with matching frames. My first project: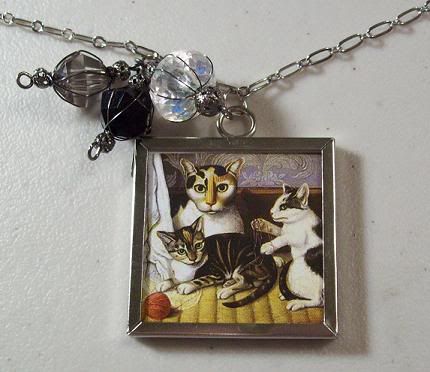 I put a sticker between two slides and then snapped them into the frame, adding a chain and bead dangles later. So easy!