A very large stack of books to read!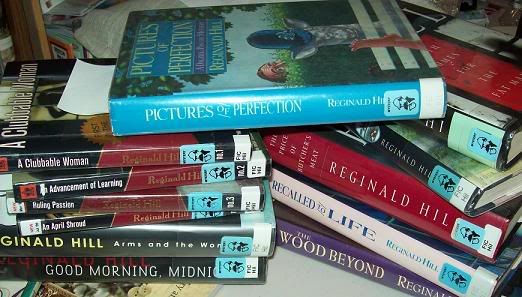 That's 14 of the Dalziel and Pascoe crime novels. There are several more that I'm waiting for! Also, I have several novels by Gregory Maguire in my to-read pile. First of those is Confessions of an Ugly Stepsister, which I have to read this week so it can go back to the library.

Other things that make me happy- House is back, and last night's episode was awesome (lots of House and Wilson goodness!). 24 is back next week, and Lost not long after. And there's a rumor (unconfirmed as yet) that the BBC will produce a second series of All the Small Things! (Oh please, oh please, oh please...) Of course, I'll only watch if Bryan Dick returns...without Jake, there's really no point!

Last thing that makes me happy- a whole new cross stitch project. I'm going to start Shakespeare's Fairies tonight! This is what it looks like: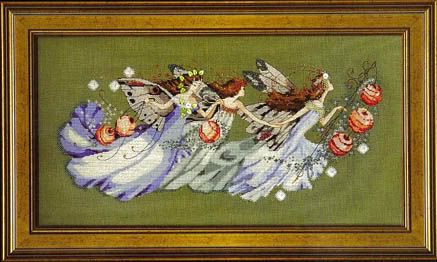 It will probably take several months to finish, but it will be worth it.