It's deeper than it looks.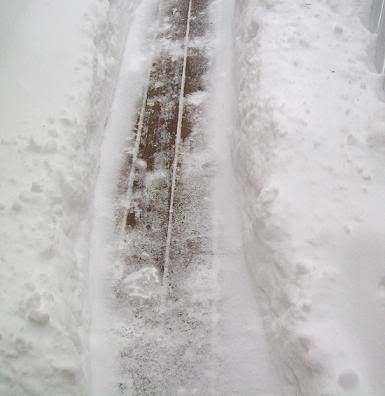 The wind is blowing hard, and all the loose snow is now covering every path I made. *screaming smilie*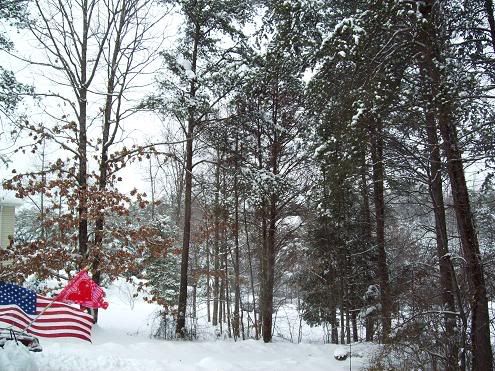 Eddie has the right idea- stay snuggled up in bed all day!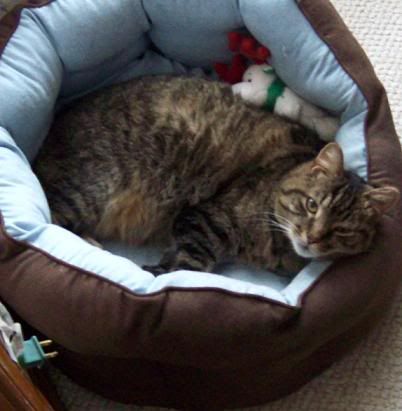 He went outside with me for one minute, then turned around and went right back in. Yup, he is a real housecat now!

I just wish this damn snow would go away.