Hope all had a nice Valentine's Day. I got two boxes of chocolate. Yum. And does my sister know me or what- the box she gave me is a Happy Bunny design. :)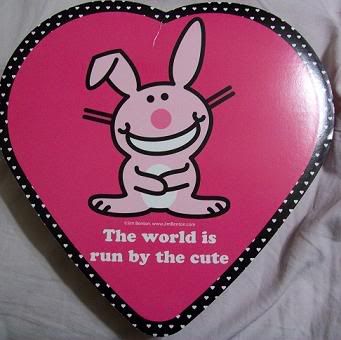 I'm saving the lid to put in my scrapbook.

Little Shop of Horrors was a lot of fun. I love that show! The local dinner theater is so good. The food was even good! Next season starts in May- they're doing Into the Woods (my favorite show after 1776), Chicago (third favorite), and The Best Little Whorehouse in Texas. They did Evita last fall. I can't believe I missed it. :(

Mom, Katie, and I (and possibly Sam) are defintely doing the AMC Oscar marathon- both days. I am so looking forward to it. Sam said Avatar sucked, but I'll judge for myself. We're going to see it in 3-D.

I made cookies for everyone- and I even found a recipe for sugar free linzer tortes for Dad.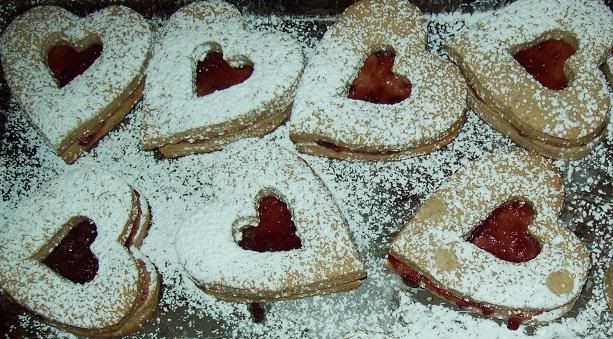 And sugar or chocolate cookies for everyone else.

Finally, my little sweetheart, Eddie. He was so cute this afternoon. He tried to get into my chocolate. Bad Eddie!