I bought some "bead-a-gift" things- a salad server and appetizer knife/fork, and some beautiful beads to decorate them with: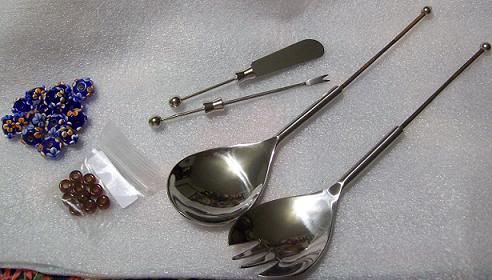 It'll be a nice anniversary present for my mom and dad!

Also picked up some unusual charms: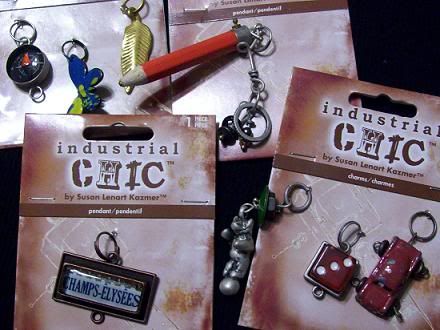 I'll make very interesting jewelry with them...

Saw the movie Babies today. It was so cute and sweet. Babies really are the same the whole world over, aren't they? I'm going to see Robin Hood and Shrek 4 later this week.