I spent most of today at church and at a choir friend's house. First, there was a farewell reception for my sister, who is officially leaving her church job this month. Pics under the cut.



Katie reads a prepared speech while the choir director, Bill, looks on:




One of her former "kids", Brian, directs some current and former youth choir members (including Sam):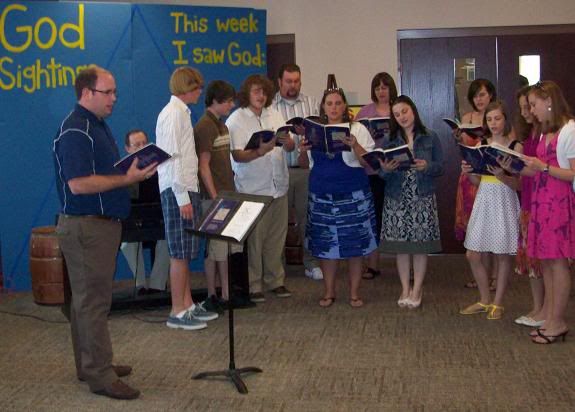 Cupcakes I made for the reception- they're supposed to look like little pies!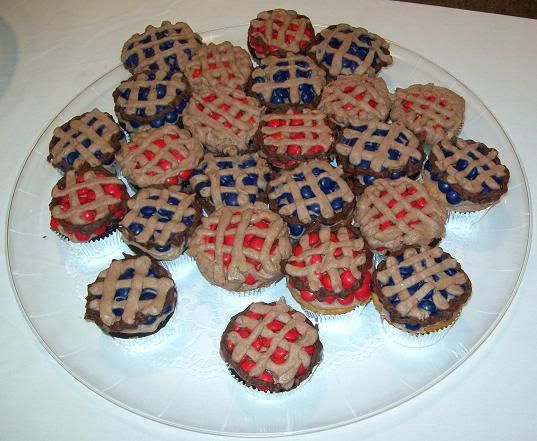 Next, there was a nice baby shower for a choir member. I made these cupcake "babies":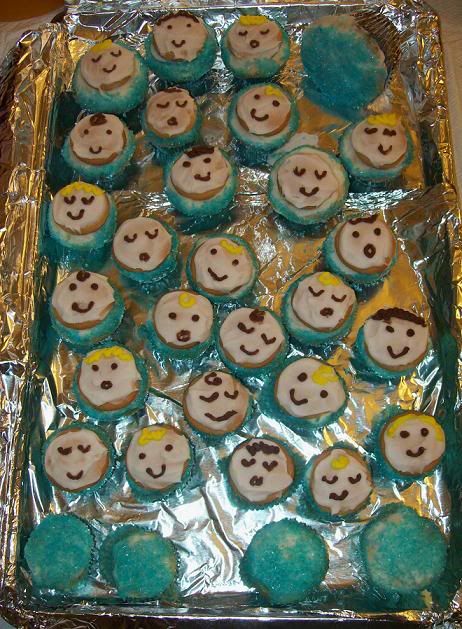 It's a baby "shower", get it? :p


Finally, more sunflowers! They keep coming!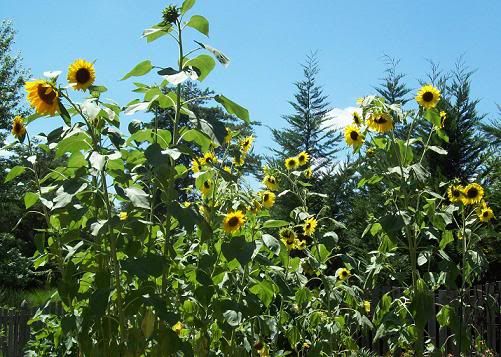 I had a lot of fun this weekend, but it's been unbearably hot. I'm wiped out!