Turning 39 (for the first time, ha ha ha)- fail. Getting a 160 GB iPod as a surprise present from Mom and Dad- total WIN! I'm going to have so much fun putting music and videos on it...

Shiny new toys- I love them.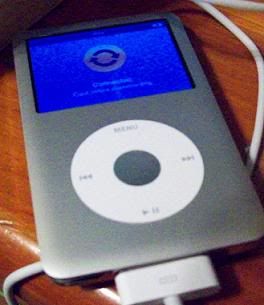 Good haul this year- make-up goodies from Ulta, a Mets T-shirt, jewelry making books and supplies...Katie gave me some cute jewelry from Charming Charlie, and Sam gave me a Virginia Commonwealth University tee. Last but not least...I sure can't afford the Robert Tonner Torchwood dolls, but I'll happily settle for the 5-inch action figures. Jack and Gwen now live near my television. :)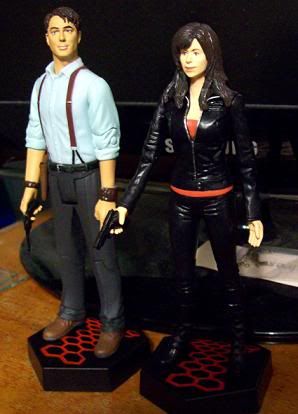 I'll ask for Ianto and Tosh for Christmas...don't know if they ever made Owen. If they ever come out with an Adam figure, I'll be first in line to buy him. :p

It was a nice birthday- dinner at a great Japanese restaurant and then an ice cream cake.