Collage. I have some really cute scrapbooking papers that are too big for collage jewelry. I don't want them to go to waste, so I'm making collage covers for book covers: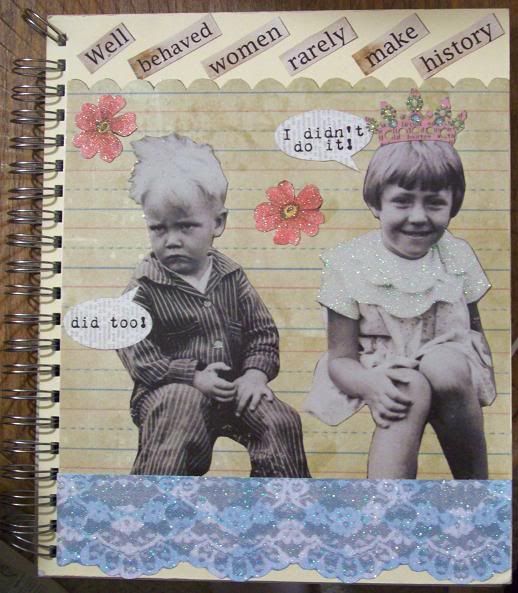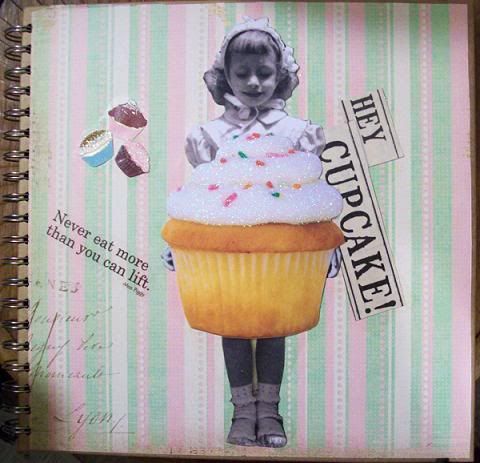 I bought some plain photo/scrapbooks at Borders, then cut up and glued together several different pages of scrapbooking papers. These papers were from a book of vintage designs. I'm using the cupcake book to store my favorite recipes.

This is a fun but messy craft!