Katie's wonderful old dog Henry died this morning. He was a very good dog and the whole family will miss him.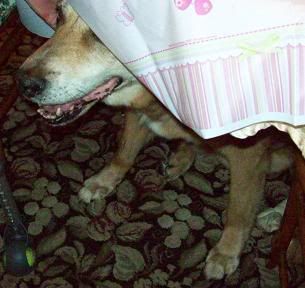 It's hard to believe he's gone. I'm still not over Kira, and that was a year ago this week. :( It's never, ever easy to say goodbye to a loved pet.

We're not sure exactly how old he was. He showed up in the woods behind the house 11 years ago, and he may have been a little less than a year old then, so he was no older than 12. Katie thought at first he was a wolf! She left him water and food, and he just attached himself to the family. He was Katie's dog more than anyone else's!