Glad this week is over! Thanksgiving was nice, but I got a terrible cold on Tuesday. I'm still pretty sick. I didn't really enjoy my dinner much because I couldn't taste anything! :( Still ate too much, though- had to at least try everything.

I finished Mom's Christmas present: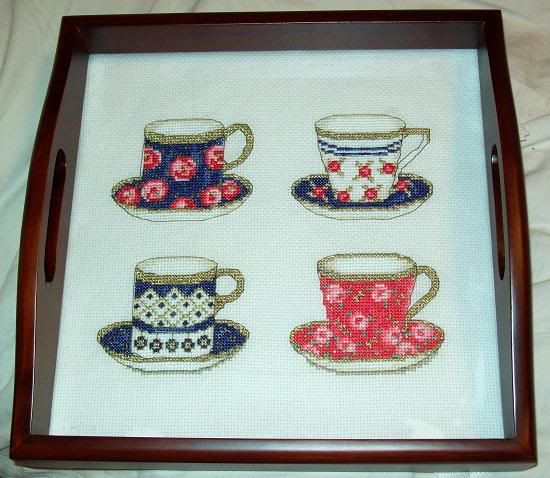 I hope she likes it!

I actually braved the Black Friday crowds and did a lot of shopping. Jo-Ann Fabric had a HUGE sale and coupons on top of that, so I went a bit nuts with beading supplies:




Mom bought me some Christmas presents there, too- to go with my new crafting table.

Then I went to World Market. I've never been in there before- it was so awesome! I bought some chocolate treats that I can't find anywhere else, and some Babushka doll wrapping paper/gift bags and an ornament to match. Went to Ross, too, but didn't find much except a Spode ornament. I also had to swing by Target and Toys R Us to buy dolls for a couple of kids my church is sponsoring. I love to shop for little girls! The Liv and Moxie Girlz dolls are so cute...I almost wish I was a kid again so I could play with them!

Tomorrow I start decorating for the holidays. I hope I get over this cold soon- I don't want to miss the first Sunday in Advent at church.