A Mets necklace and earrings set made from bottlecaps!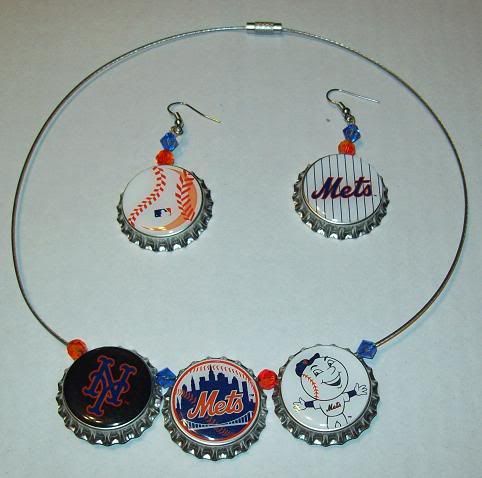 They aren't "real" bottlecaps- they're made for scrapbooking. I just drilled holes in them and added crystals in Mets colors to finish. I hope Katie likes this set!

Feeling somewhat better, but sitll had to skip choir. No point in stressing myself out.