Sephora has a "Hello Kitty" line of cosmetics. No joke. I bought a bottle of nail polish because the bottle is just too damn cute! Plus, I had so many bonus points that I got a free mini bottle of the Hello Kitty perfume! *lol* It's a nice scent, but the bottle was what I wanted.

I also just bought #2 in the American Girl Holiday mini dolls- Felicity.




I also made two quick pendants this week: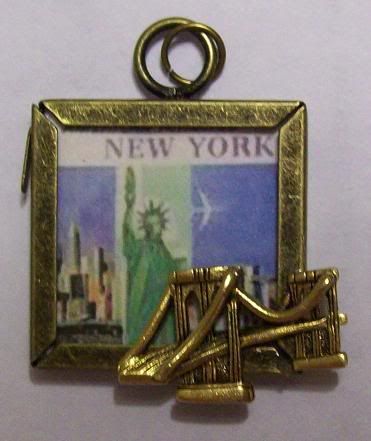 I love to make this stuff. I found the cute old photo at www.graphicsfairy.blogspot.com/. The New York picture was from an old American Airlines travel poster, with a Brooklyn Bridge charm glued to the frame.