This is two complete sets of Scrabble letters...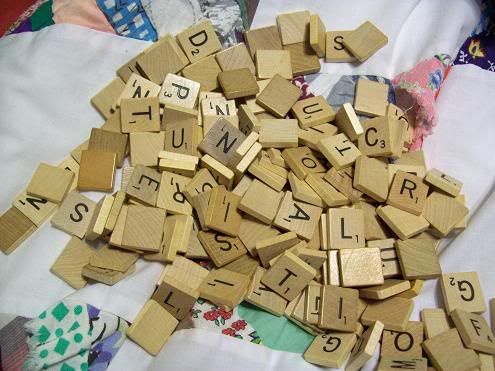 Another quick pendant made from letters: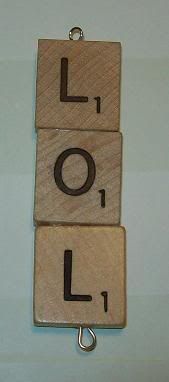 I finally finished a cross stitch project- my first for 2011. I actually finished it weeks ago, but just now decided what to put around the edges. The Russian doll tote bag, with cloth and "gem" flowers around the border:





Finally, here's number 3 in the AG mini special series, Kirsten: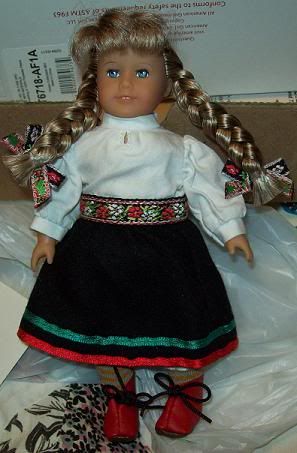 I need to get back into stitching. I just haven't felt like it recently!