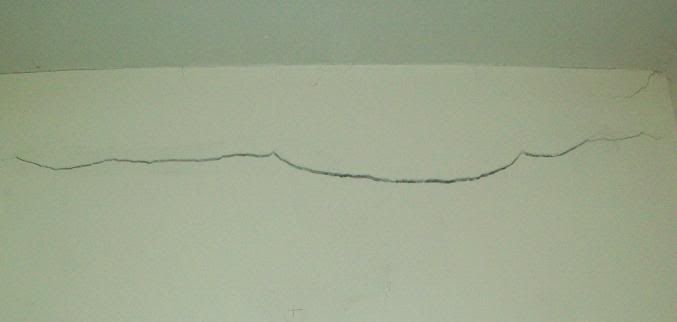 Seriously, I just now noticed this crack. Katie has an old farmhouse that isn't quite finished being renovated, so there are a few cracks in some places, But this one looks a lot like the crack in Eleventh Hour! :p Now I just need a "raggedy Doctor" of my own to fix it.
I'm at the house pet sitting. Giada has been good, but noisy, which is weird. I've never heard her bark before! Franklin is FAT. I've started calling him Jabba, or Franklin the Hutt. Poor old kitty.
Here's a quick project I did this week- a key chain with the Adipose alien from "Partners in Crime":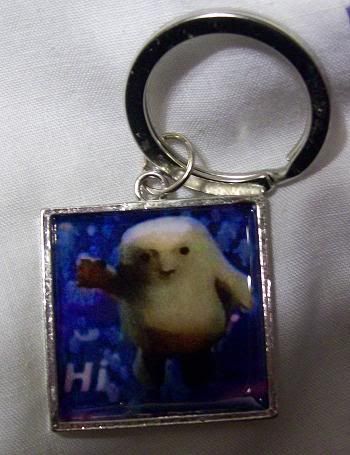 Through a crack in my sister's guest bedroom wall!