Did you have a favorite stuffed animal, action figure, or doll growing up? If so, what was it and what happened to it?
I had quite a few favorite dolls as a child, most were lost during my family's many moves.
I think my absolute favorite doll as a small child was Baby Beans- I took her everywhere. She just vanished- I wish I still had her. Here's a pic of me with B.B. (I was three)-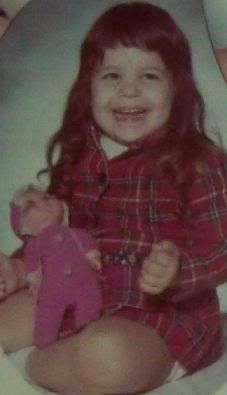 I had a Dancerella, too. She was one of the casualties of the move from New York to South Dakota. :(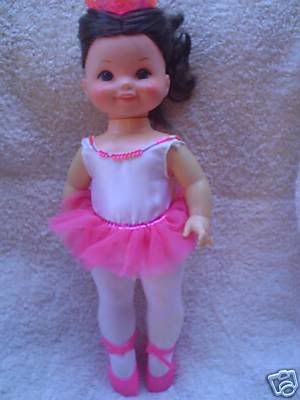 I also had a bunch of Muppet dolls, and still have them. Kermit hangs on my DVD rack: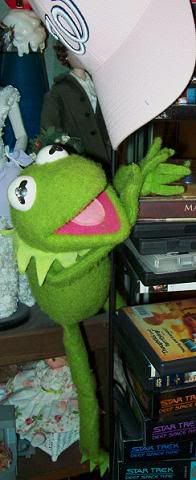 Yes, I was a child of the 70's!