I'm home from Kentucky. I had fun, but I'm tired and still a little itchy from the sunburn.

I spent the rest of the trip in Louisville- we did a garden tour, went to a concert at a swimming pool, had lunch at Lynn's Paradise Cafe (of course), and went to some museums, including the Glassworks studios. That was awesome.

Very, very large, dial-up eating picture post ahead!!



Some beautiful flowers, statues, fountains, and houses...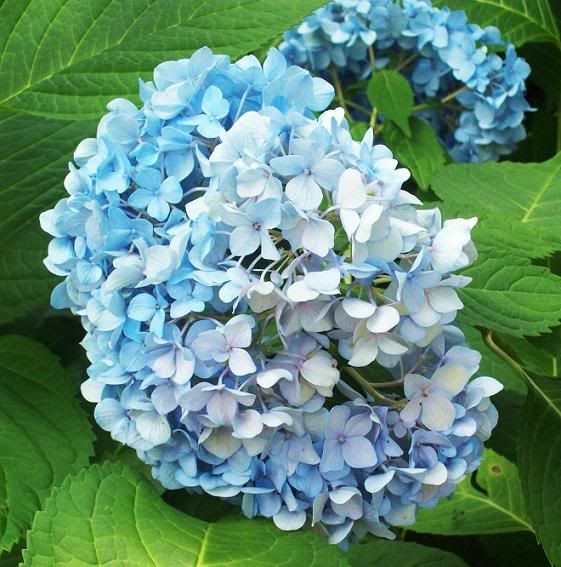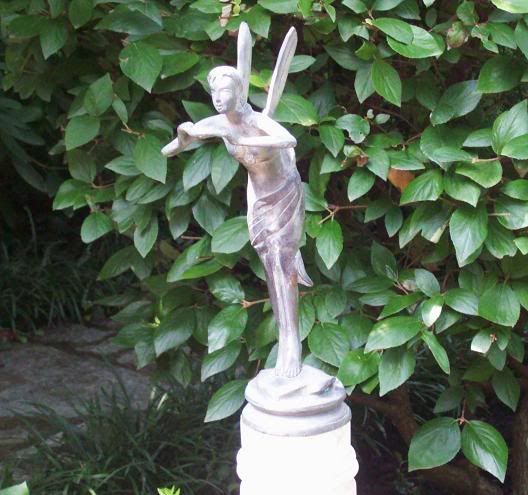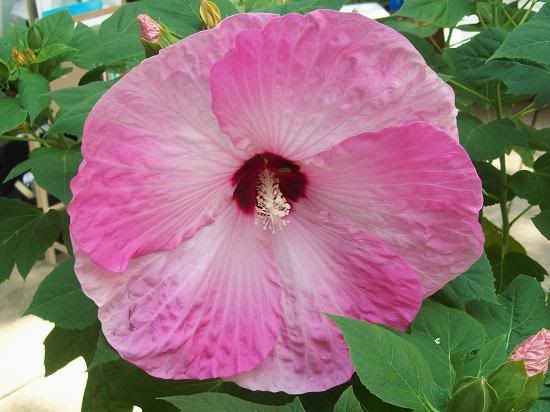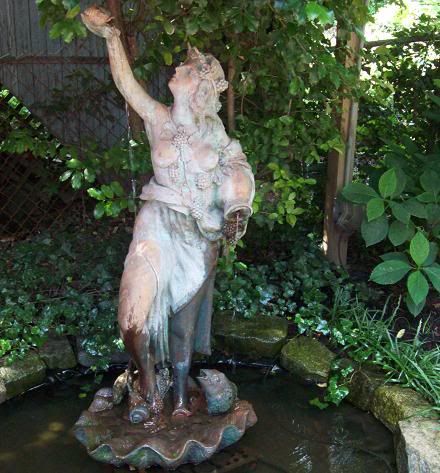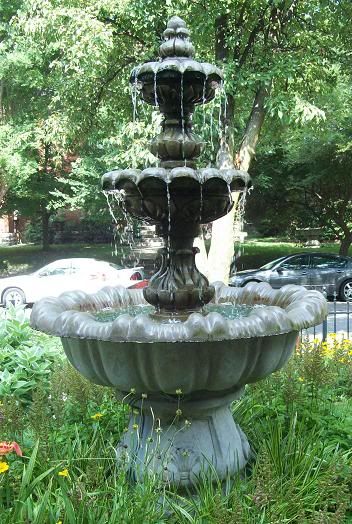 I love the rooster figure on the roof of this house: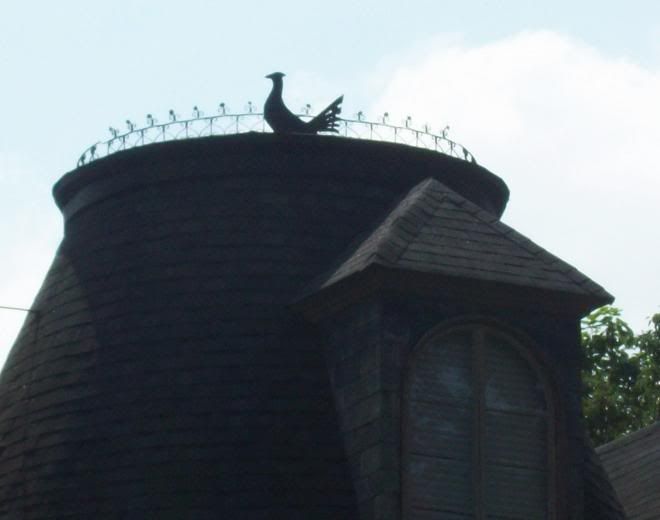 I love the houses and gardens of Old Louisville. There's a drawback to living there, though...it's in a direct flight path to the airport. Incoming!!!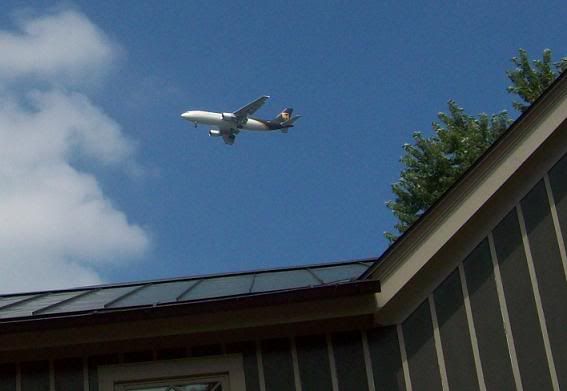 My favorite house in Louisville- my aunt Pauletta's!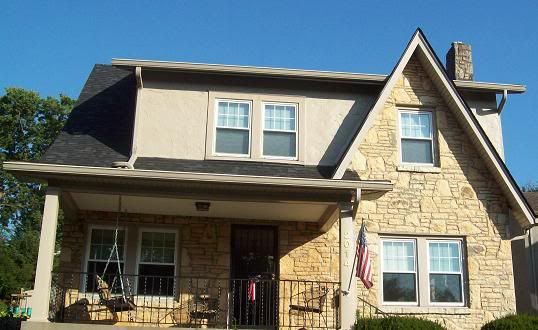 Concert at Lakeside Swim Club. I've loved this pool since I was a little girl. I had fun swimming and listening to music this night!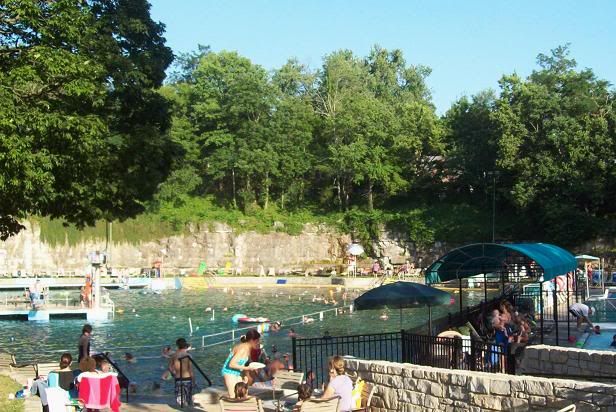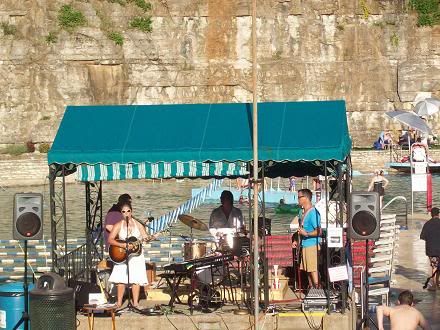 I passed through the lobby of 21c Museum Hotel. It's one of the best hotels in the country- and it has a rather large art museum that's open to the public. This summer they have an exhibit on modern Cuban art: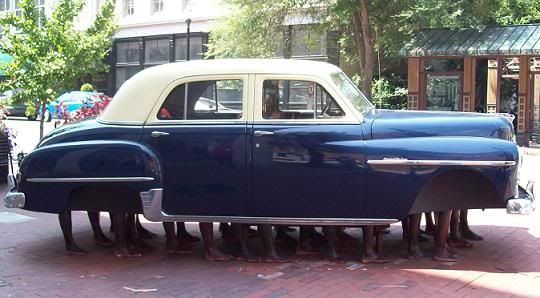 Their trademark is red peguin statues placed on the ledges.

No, don't jump!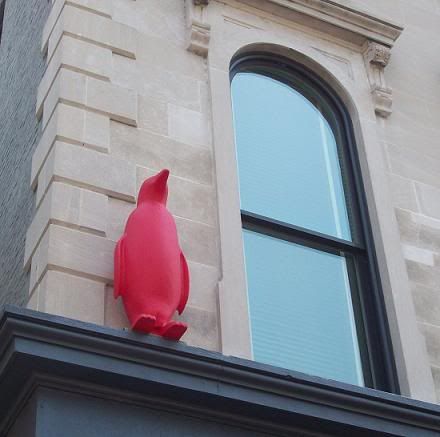 More suicidal red penguins! Oh, the humanity!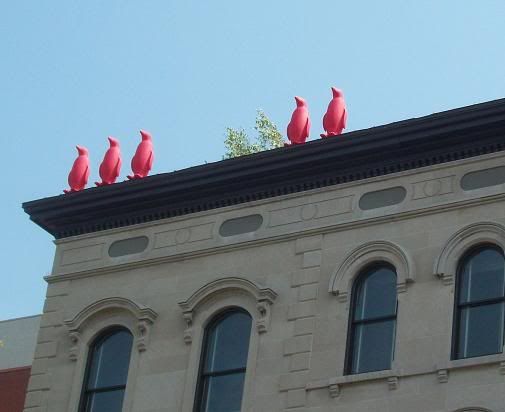 (No red penguins were harmed in the posting of this entry. :p )

Finally, I did some cross stitch- I finished Katie and Paul's anniversary present: