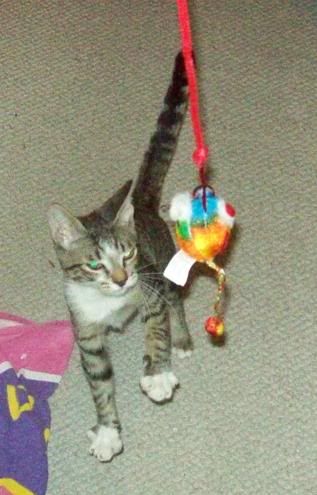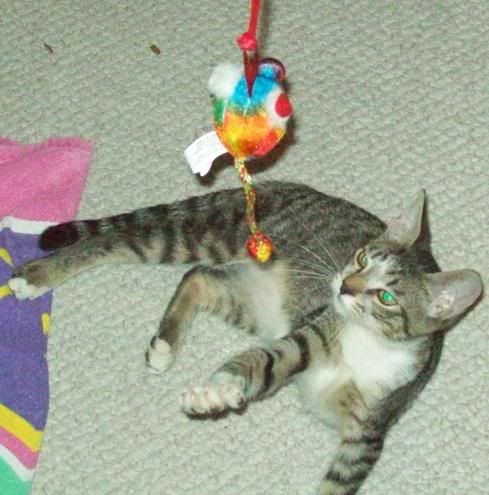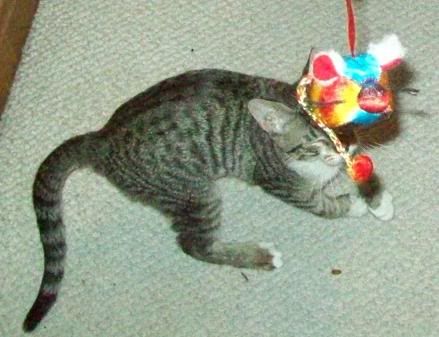 He's really warming up to me. He still hides, but he'll cry if I leave him alone too long. I have to babysit Giada all weekend- I hope Rory will forgive me for leaving him so soon!
Speaking of toys- got some other stuff besides the kitten and kindle. Mom got me more mini American Girls- holiday Kit and original Kaya. Also original Josephina, but I already had her, so I'll sell her. Oops! And I bought myself a Hello Kitty pillow. *lol*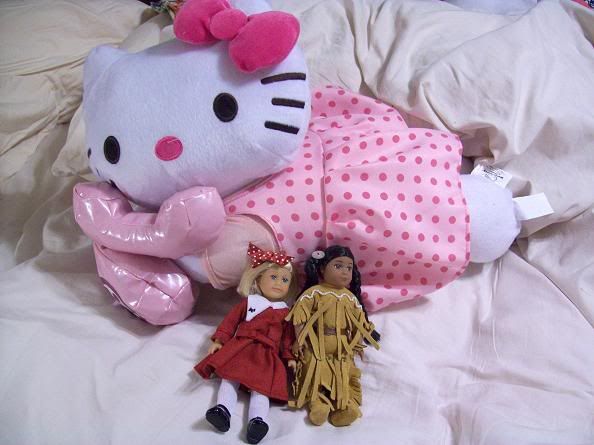 Rory at play. He loves his toys. He's wearing me out! He moves very fast.