To be fair, the damage was a little more severe than this (some substantial damage at the National Cathedral in D.C.):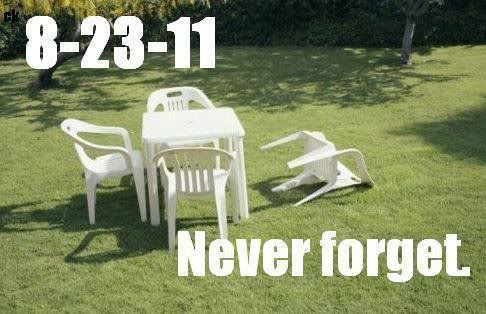 Ha ha ha ha. Yeah, we all went a little nuts. We just haven't had a quake this strong since 1897!

Lots of damage in Mineral, near the epicenter. Fredericksburg had some chimneys crumble. No serious injuries, though.