...but shoo, Irene. Shoo! Begone, and bother the East Coast no more!

It's currently a Category 2, but still not a good thing for us.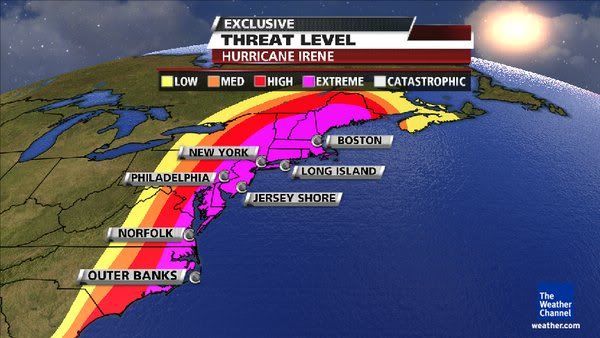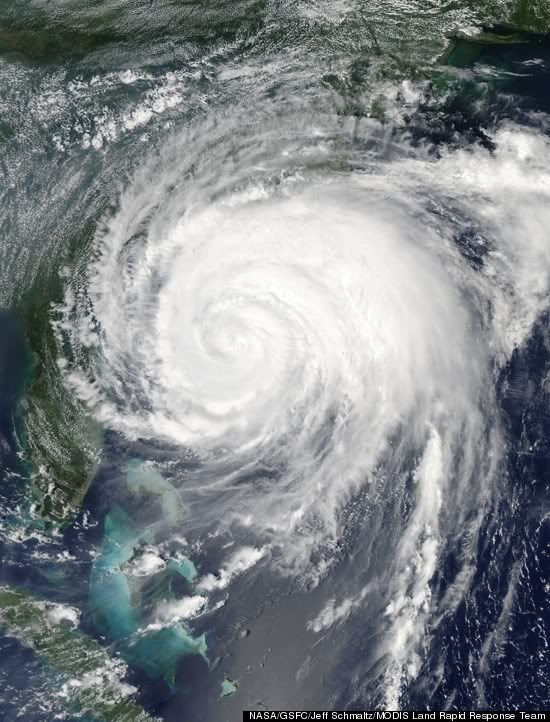 Stafford/Fredericksburg is still on the border of the Moderate/High impact zones. With luck, we'll just get a lot of rain and wind, but not enough to damage anything.

I'm prepared, I guess. Water, food that can be eaten with no or minimal cooking, flashlights, batteries. Cell phone charged. So are my iPod and Kindle, so I'll have some entertainment in case the power goes out.