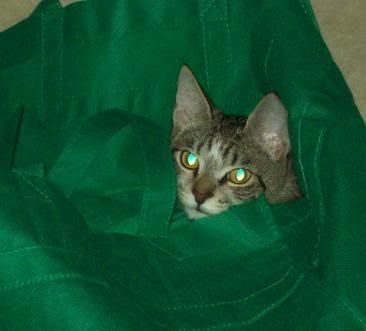 He likes stairs, too.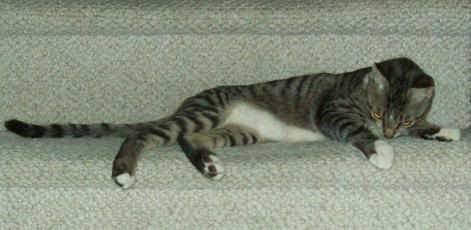 I can't believe I've only had him for five weeks! He's really settled in now.
Other stuff- first footage from Sherlock's second season is out...I really hope they don't mess up Hound of the Baskervilles too much. But YAY! More Sherlock and Watson!
http://www.youtube.com/watch?v=u9mRBsoCtiU&feature=player_embedded
I almost named the kitten Sherlock instead of Rory. *lol*
Rory has discovered that shopping bags are a lot of fun.