Photos behind the cut...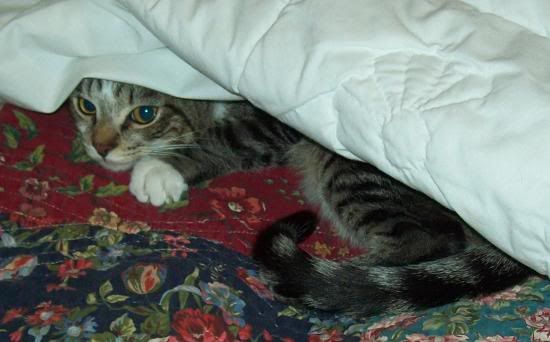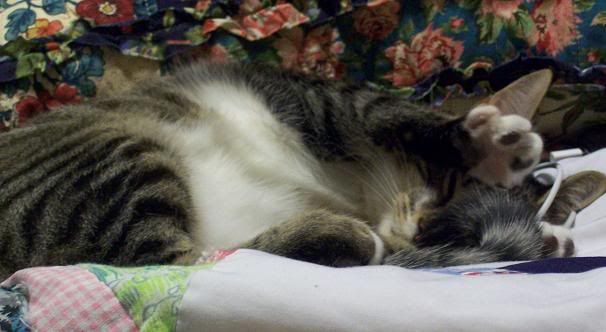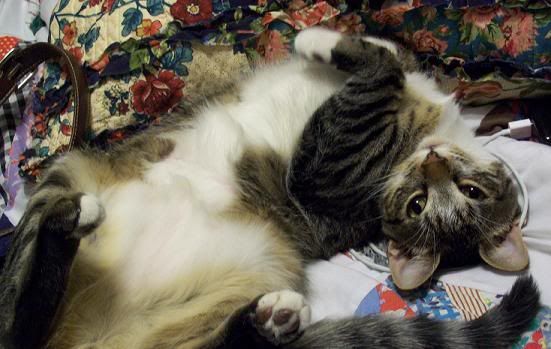 He also likes to bite. He doesn't hurt me, but he likes biting me a little too much!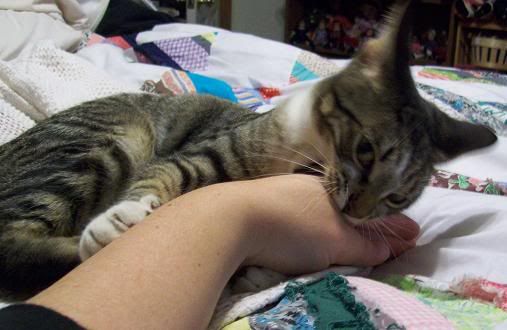 A very pretty tree in the neighborhood.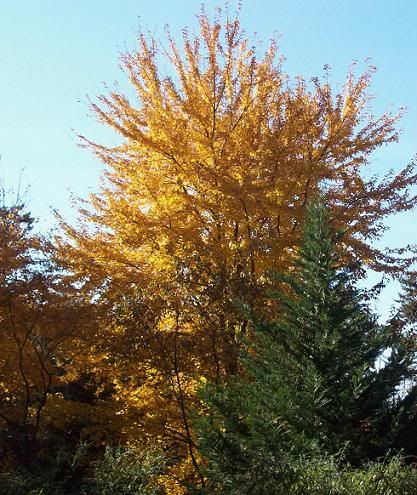 I made this cake today. It's a Battenburg fancy tea cake. Held together with raspberry jam and covered with marzipan. Yum!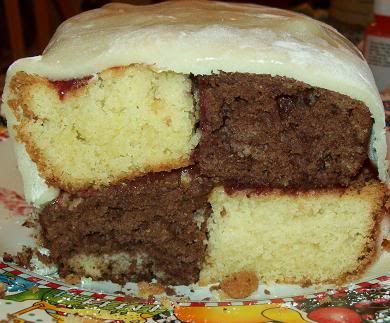 I'm about all set for Christmas baking, decorating, and gift making. I had coupons for both Hobby Lobby and Michaels, and both had great sales on top of them. I bought just about everything I need for the projects I'm working on, and new supplies for cookie baking. I also picked up a cute Christmas sock monkey. Dad took me with him to shop at Quantico, and I got some Hallmark ornaments. They were already out of the Star Trek ones, though. :( Best purchase of the day- Peppermint Mocha Kahlua. I can't wait to have some. *drool*
Rory's favorite nap and play spot seems to be on my bed.