Had a nice Thanksgiving. Big gathering and lots of food. Thirteen adults and two babies! It was so much fun.

Pics under the cut, there are a lot.



One of the tables. Mom printed out menus and put them on every plate!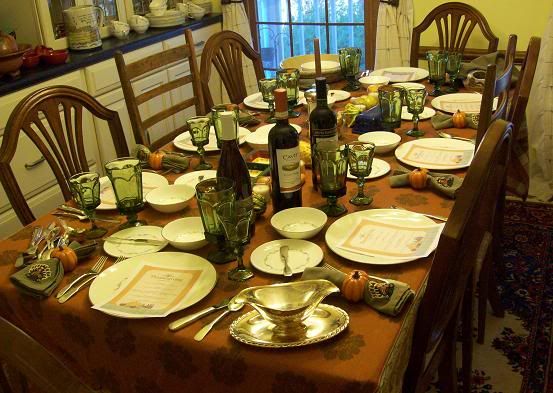 The main menu card (which I made with scrapbooking stuff and Mom's menu) and a lovely fall flower arrangement: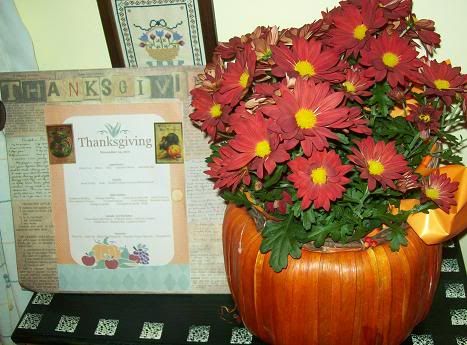 My favorite serving piece of Mom's (and we rarely use it)- the Pig platter from Louisville Stoneware. It held the ham, of course. We had venison in addition to the ham and turkey this year. I didn't like it much.




A table filled with pies- including my Pecan Caramel, Chess, and Chocolate Pecan Chess pies. Lots of leftovers.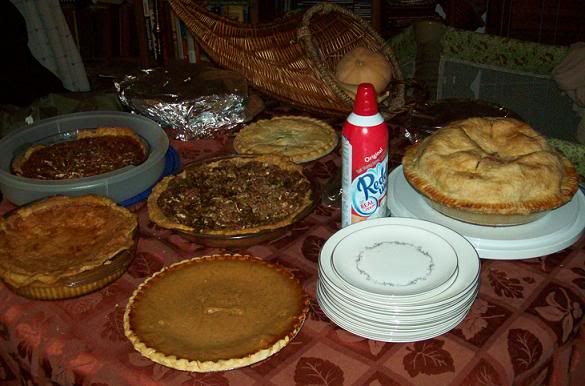 Ella and Ethan get along so well! They're both so adorable. I hadn't met Ethan before. He's a little doll, but Ella was the star of the day as usual. Such a little princess! :p




Marissa and Katie are amused by the babies.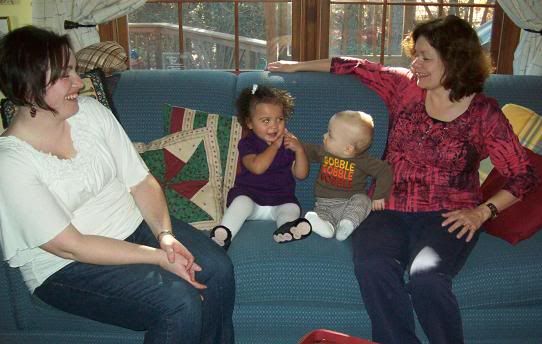 Ella is walking now. Sam helps her out: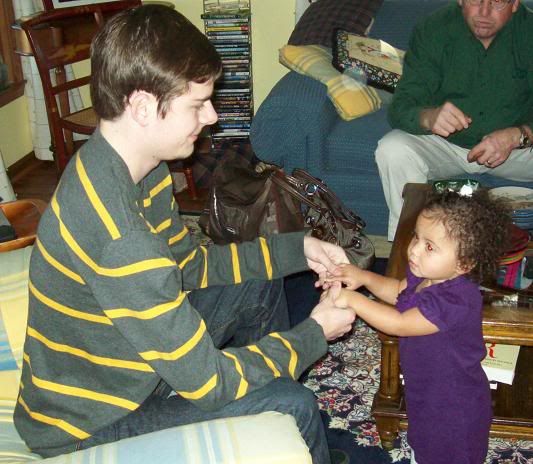 Katie and Sam: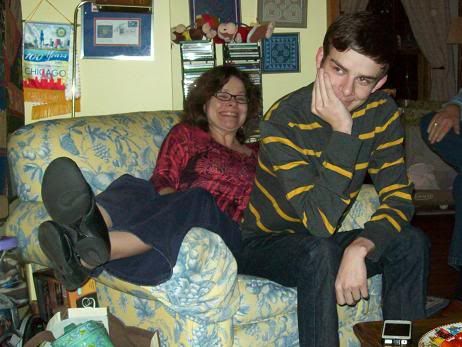 Sam with Ethan: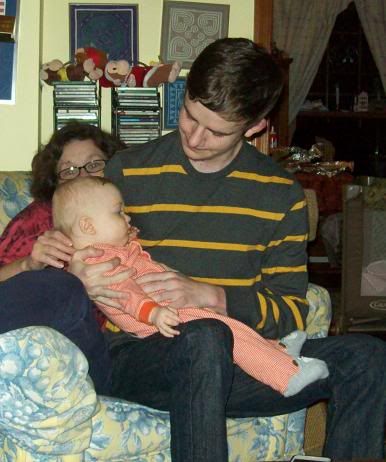 It was a fun day. The babies were so entertaining! I was able to watch most of the Macy's Parade. There was a band from Broomfield this year...but it wasn't my Broomfield High School. It was that "other" (:p) school, Legacy. Oh, well. Broomfield has been in the parade three times, I guess it was Legacy's turn. A boy from our church was in the all-American band. I didn't see him. I loved the Broadway performances this year, especially Daniel Radcliffe in How to Succeed in Business Without Really Trying.

I'm totally worn out. I have no plans to shop on Black Friday. I'll do a Michaels run on Saturday. I'm going to see the new Muppet movie. I saw Puss in Boots last week- it was funny!