...but I'm laughing my ass off instead. Poor Broncos. I'm not bashing Tim Tebow for being a Christian, I am one myself, after all...it's just the hype really annoyed me. I guess Jesus is more of a Patriots fan, because they CLOBBERED Tebow and Denver 45-10 tonight. I'm amazed the Broncos scored at all...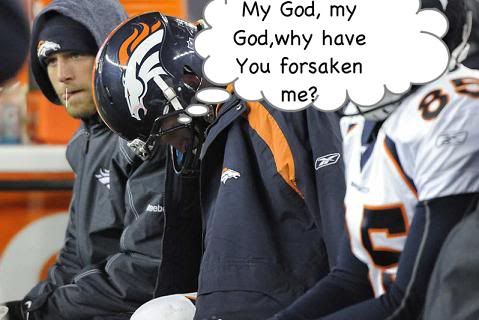 *snort*

I'm just happy the Broncos got this far. It's been so long since they had anything resembling a good team!

And since the Broncos are out- GO RAVENS!

One quick Sherlock thing- found at TrekBBS. When a normal facepalm won't do, here's the Double Mycroft!