Sorry. These were too good to pass up.


From the tumblr community dirtyavengersconfessions...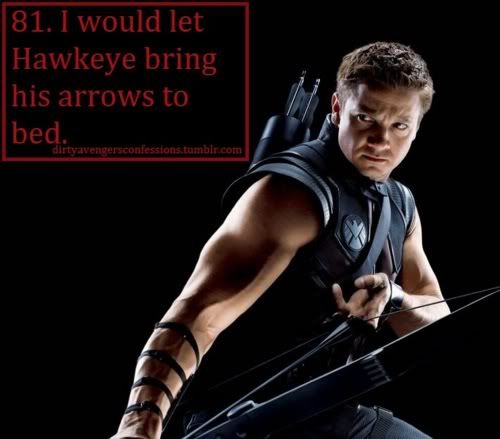 Mark Ruffalo and Jeremy Renner playing with themselves. Uh, I mean their Hulk and Hawkeye action figures.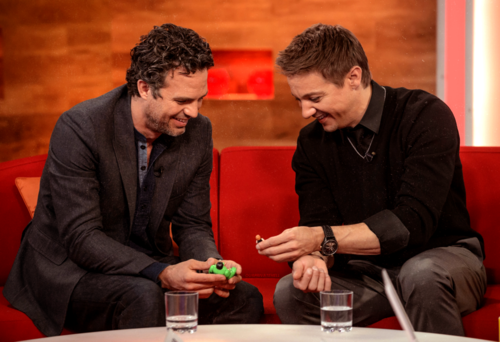 Dat ass.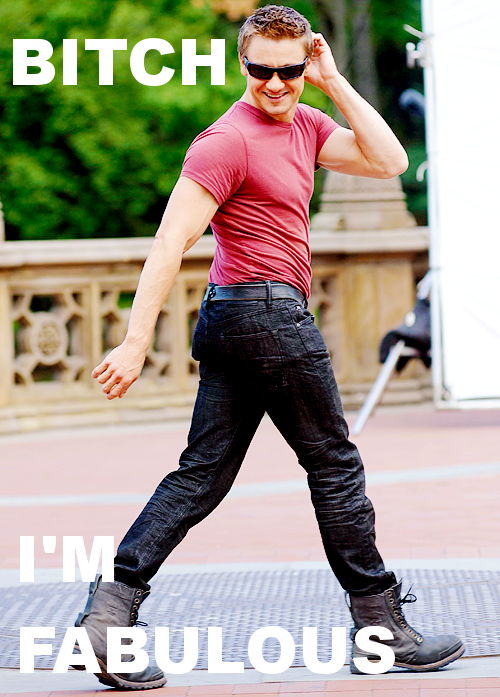 Ummmm, is he trying to lay an egg or something?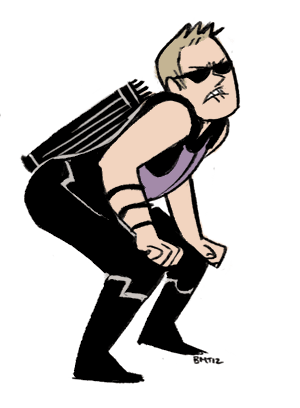 Clint can't keep his mouth shut.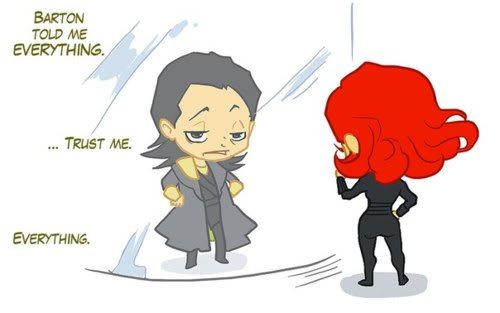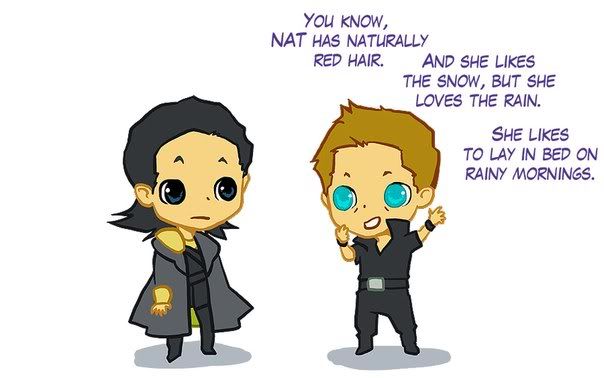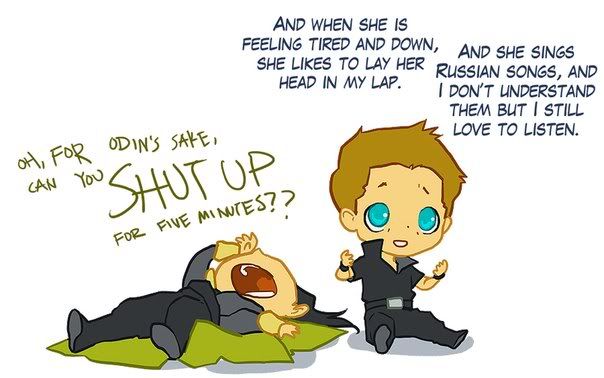 I'm going to see Avengers again tomorrow...in 3-D, big screen (but not IMAX). And I'm awaiting the arrival of my Hawkeye action figure. I'll have to get Black Widow to keep him company.


Other movie stuff- saw The Best Exotic Marigold Hotel on Sunday. It was great. I'm probably going to see Men in Black III this weekend.